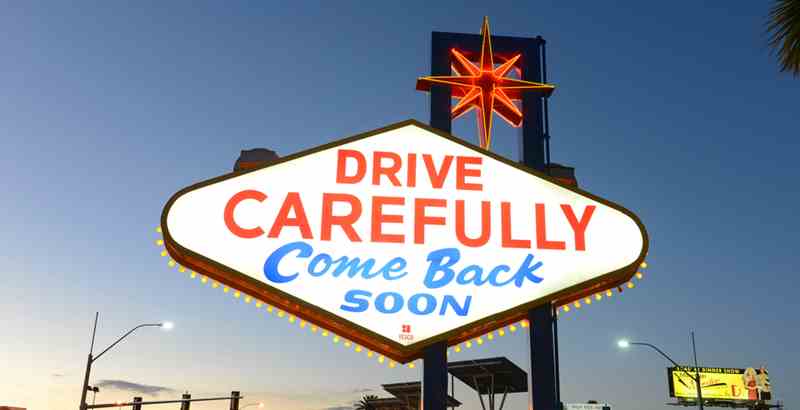 Vegas Loop at Harry Reid International Airport
Transportation services to/from Harry Reid International Airport (LAS), such as rental cars, taxis, rideshares, shuttles, trains, and buses, are conveniently located at the Ground Transportation Center of Terminals 1 and Terminal 3.
The Vegas Loop will be an added transport option at LAS soon.
It is an underground, fully automated high-speed people mover that will also connect the Las Vegas Convention Center, the Strip, and Downtown Las Vegas, among others.
The recently completed Las Vegas Convention Center (LVCC) loop system comprises three stations, a transportation system consisting of 2.7 kilometers (1.7 miles) of the tunnel. It opened for human traffic in April 2021.
The expansion project includes several connector points to link the serviceable LVCC loop to the 47-kilometer (29 miles) main loop with 51 proposed stations, including stops at casinos along the Las Vegas Strip, Allegiant Stadium, and the Harry Reid International Airport.
Harry Reid International Airport is approximately 3.2 kilometers (2 miles) from Las Vegas Boulevard and 5.6 kilometers (3.5 miles) from the Las Vegas Convention Center.
When the expansion project of the Vegas Loop is completed, residents and airline passengers can avoid the frustration of getting stuck in traffic.
Passengers will no longer have to deal with notorious congestion on the Strip. They get around town efficiently and quickly.
Loop Connection Points
The loop is an efficient way to get around Las Vegas, and it is a great way to see the city. This high-speed transportation system would connect the major tourist areas of Las Vegas in no time.
It takes you through the city's heart and arrives at all major casinos, hotels, and other Vegas destinations within a few minutes.
The main loop is approximately 47 kilometers (29 miles) and would provide connections to the following routes.
The Las Vegas Strip
Downtown Las Vegas
Harry Red International Airport (formerly named McCarran International Airport)
Las Vegas Convention Center (in operation since April 2021)
The University of Nevada, Las Vegas (UNLV)
Vegas Loop Fares
The Las Vegas Convention Center Loop is only part of a more expansive Vegas Loop planned for the city. It is designed to function as a regular public transport facility for passengers around the city.
When the new connector line to the airport is serviceable, passengers going to the airport may also use the facility.
Under the proposal, the 8-kilometer (5 miles) ride between Harry Reid International Airport (formerly McCarran Airport) and the LVCC Loop would cost $10 per vehicle.
A trip from Allegiant Stadium to the LVCC would cost $6 per vehicle, and a journey from downtown Las Vegas to the Convention Center could cost $5 per car.
As of May 2022, only the Las Vegas Convention Center Loop is open. The facility uses Tesla Model 3 vehicles to carry passengers from one point to another.
UNBEATABLE VALUE CAR RENTAL

FREE
Amendments,
FREE
Cancellations,
NO
card fees!

airport_shuttle Need Airport Transfers?
Useful Information about Harry Reid International Airport