Train Transfers To and From Harry Reid International Airport



Harry Reid International Airport Train Transfers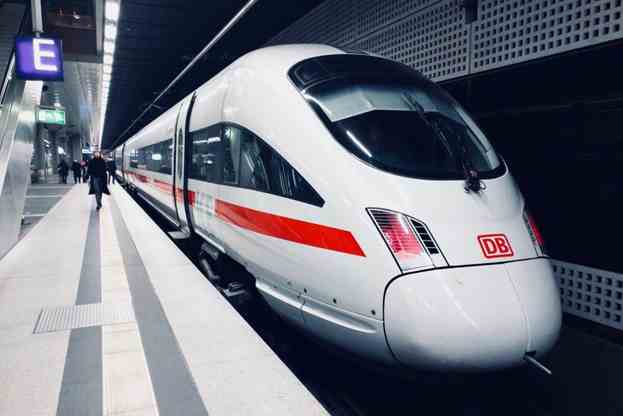 Upon arrival at Harry Reid International Airport (LAS), passengers can choose from several ground transportation services, including rental cars, taxis, rideshares, hotel shuttle services, buses, and trains.
The airport has two separate terminal buildings with its parking garage, ticketing/check-in area, baggage claim, shopping, and dining options.
Terminal 1 and 3 passengers are advised to check ahead for the correct terminal to avoid delay.
Harry Reid Airport Tram
The airport tram transports passengers between terminals and gates within the secure area. There are three colored lines to help passengers identify which route they require.
Green
From Terminal 1 to C Gates / From C Gates to Terminal 1
Blue
From D gates to Terminal 1 / From Terminal 1 to D Gates
Red
From Terminal 3 to D Gates / From D Gates to Terminal 3
Las Vegas Monorail
The Las Vegas Monorail is the mass transit system adjacent to the Las Vegas Strip, Clark County, Nevada. It connects several large casinos in the unincorporated communities of Paradise and Winchester.
It has seven stations, located at MGM Grand, Bally's/Paris Las Vegas, Flamingo/Caesars Palace, Harrah's/The LINQ, Las Vegas Convention Center, Westgate Las Vegas, and the SAHARA Las Vegas Station.
The Monorail is ideal for traveling during events, conventions, or to avoid the hassles of traffic and parking. It also offers both single-ride and unlimited ride passes. Extended service hours are provided on the weekends.
Fares
A one-way fare costs $5.00. Passengers can also buy an unlimited pass for $13.00/day.
Unlimited Passes
Two-Day Pass: $23.00
Three-Day Pass: $29.00
Four-Day Pass: $36.00
Five-Day Pass: $43.00
Seven-Day Pass: $56.00
Schedule
Monday: 7:00 am – 12:00 midnight
Tuesday: 7:00 am – 2:00 am
Wednesday: 7:00 am – 2:00 am
Thursday: 7:00 am – 2:00 am
Friday: 7:00 am – 3:00 am
Saturday: 7:00 am – 3:00 am
Sunday: 7:00 am – 3:00 am
Trains arrive every 4-8 minutes.
Las Vegas Monorail Stations
SAHARA Las Vegas Station (station entrance located via SAHARA Las Vegas Bridge and at street level on Sahara Avenue & Paradise Rd.)
Westgate Las Vegas Station
Las Vegas Convention Center Station
Harrah's/The LINQ Station (station entrance located at Harrah's & The LINQ connector)
Flamingo/Caesars Palace Station (station entrance located at Flamingo)
Bally's/Paris Las Vegas Station (station entrance located at Bally's)
For more information about Monorail fares and schedule, please visit https://www.lvmonorail.com/